Ideally located in a wonderful scenic spot in Porto San Paolo, the Villa is divided into two finely furnished flats, and enjoys breathtaking views of the island of Tavolara and the Gulf of Olbia.
Both flats have a lush private garden that frames this oasis of peace to spend a few relaxing days.
Each flat is tastefully furnished and equipped with all amenities (LCD TV, washing machine, microwave) and can comfortably accommodate up to a maximum of 6 adults and 2 children. Both flats consist of three double bedrooms, two bathrooms, a semi-separate kitchen and a large living area with a double sofa bed (consisting of 2 single beds). The two flats, with their own separate entrances, have a covered and furnished veranda that overlooks their own private garden with barbecue, from which you can enjoy a fantastic view of the Gulf of Olbia and the island of Tavolara.

COVERED AND FURNISHED TERRACE WITH SEA VIEW







CLOSE TO RESTAURANTS AND BARS

15 MINUTES FROM PORT AND AIRPORT 

* Additional service charge
Loiri Porto San Paolo is a small town of 2508 inhabitants located in the historical Gallura region. At the origin was a little fishermen's village now is a famous touristic site with a great and well equipped touristic port. Is located 15 kilometers from Olbia and 15 kilometers from San Teodoro. There is a legend around the name Porto San Paolo about a pilgrimage of Saint Paul who stopped in this little town to meditate after a sea storm.
CURIOSITY
Porto San Paolo area is surrounded by a magnificent Mediterranean flora with its suggestive colours and offers everything you ask for a relaxing vacation in Sardinia: wonderful white beaches such as Porto Taverna, Cala Brandichi, Lu Impostu, La Corallina, Don Diego, Le Farfalle, Molara surrounded by calm and crystalline water and a beautiful countryside.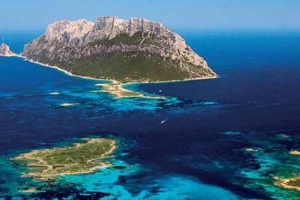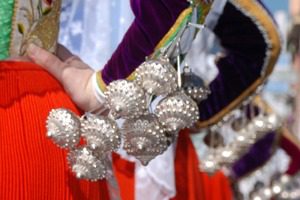 TRADITIONS
In all the little towns around Porto San Paolo traditions are still alive and there are lots of traditional festivals. Wonderful white beaches and beautiful countryside.
FREE TIME
There are a host of interesting excursions to discover the nature of this fascinating area: for water sports lovers the Porto San Paolo Diving Centre organizes trips to discover the world famous diving sites of Tavolara-Molara and the Asinara natural reserve. The countryside area is ideal for bike, motorbike or jeep tours, trekking and walking.