Do you want to travel with
GRANDI NAVI VELOCI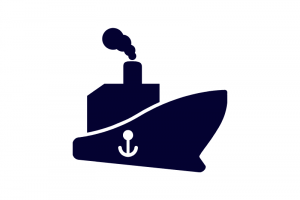 Do you want to travel with
MOBY – TIRRENIA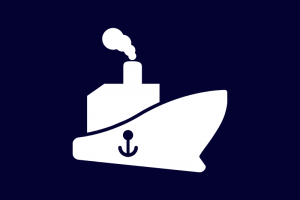 BOOK ON OUR WEBSITE AND BENEFIT FROM THE DISCOUNTS FOR YOUR TRAVEL
Discounts and conditions of the shipping companies
In order to use the discount code, you need to connect to one of the following websites: www.tirrenia.it or www.moby.it. Once you have entered the discount code and passed all the validity checks, the site will automatically propose, until all available promotional seats have been used up, a discounted quote of 20% for departures from January to June and from October to December; 10% for departures in July, August and September. The aforementioned discount will be applied on the best published fare (no residents) on all routes served by TIRRENIA and MOBY to and from Sardinia, in every season, on passenger and car share, excluding duties, port taxes and any other amounts independent of TIRRENIA and MOBY. The Coupon discount code cannot be combined with other coupons or vouchers issued for other initiatives, it is unique, and therefore once the ticket has been confirmed, it can no longer be reused.
Corsica Ferries and Sardinia Ferries
In order to use the discount code, you must connect to the site www.corsica-ferries.it and proceed to register a profile. Enter all your data and then continue with the search for your trip. Enter the code in the field DISCOUNT CODE on the payment page. The 15% discount is valid for bookings with a minimum value of €200 including taxes.
You can benefit from the discount by purchasing your ticket in one of the following ways:
On the www.grimaldi-lines.com website and entering the discount code in the relevant field;
By contacting the Grimaldi Lines call centre on 081496444 or by sending an email to info@grimaldi.napoli.it indicating the agreement with Confindustria Sardegna and the discount code;
At Grimaldi Tours sales points in Naples (Via Marchese Campodisola 13), Rome (Via Rasella 157), and Cagliari (Via della Maddalena 3);
At Grimaldi Lines port ticket offices in Olbia, Porto Torres, Livorno and Civitavecchia.
Discounts will be applied as indicated below:
20% (excluding fees) for departures from 01/01 to 15/06 and from 15/09 to 31/12;
10% (fees excluded) for departures from 16/06 to 14/09.
The discount applies to the purchase of the following routes:
Civitavecchia / Olbia and vice versa;
Civitavecchia / Porto Torres and vice versa;
Livorno / Olbia and vice versa;
Porto Torres / Barcelona and vice versa,
Naples / Cagliari and vice versa
Palermo / Cagliari and vice versa.

CONDITIONS OF APPLICATION
The discount applies to the purchase of the maritime connections indicated in the fares for ship passage (adult/child), accommodation supplement (seat, bed, cabin), accompanying vehicle and pets. The discount does not apply to routes operated by Grimaldi Euromed spa under concession to which the discount applied will always be 10%. By lines operated under concession we mean: Cagliari / Naples / Palermo; Civitavecchia / Cagliari / Arbatax. It does not apply to fixed charges (or port charges for routes in territorial continuity: from Civitavecchia to Arbatax and Cagliari and vice versa; from Naples and Palermo to Cagliari and vice versa), meals, Pet in cabin, travel cancellation insurance and on-board services. It may be combined with any offers active at the time of booking unless otherwise specified in the relevant conditions of applicability available on the grimaldi-lines.com website. It applies to both standard and special fare levels. Issued tickets follow the change and cancellation conditions of the chosen fare level. Cannot be combined with native/resident fares except for the routes in agreement (Naples-Cagliari, Cagliari-Naples, Cagliari-Palermo, Palermo-Cagliari, Civitavecchia-Arbatax, Arbatax-Civitavecchia, Civitavecchia-Cagliari, Cagliari-Civitavecchia). Cannot be combined with the senior fare, convention discounts, partnerships and discount codes. Does not apply in conjunction with on-board events. It applies to the beneficiary and travellers together (same booking). It is not retroactive and must be requested at the time of booking.